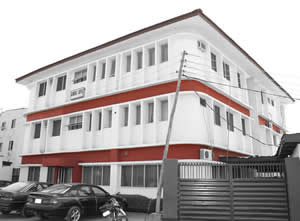 Olanrewaju hospital was established in 1986. The facility was run by Dr Idowu Olanrewaju and Dr Abdul Razak Jimoh. The hospital moved to its present site in May 1999 while Dr AbdulRazak Jimoh moved on to establish Delnik Hospital. Since then, the hospital has
Read more ...
We will provide consistently high standard medical care to patients with transparent dedication. We will strive to deliver this high quality care in the most cost-effective means to the benefit of our clients and our community.
Read more ...
Olanrewaju Hospital will achieve its mission through cost-effective evidence-based care, quality service and patient-centered decision making. Our achievements must be based on continuous evidence-based evaluations and patient feedbacks.
Read more ...
There are 30 beds for inpatients which include single rooms, double rooms and general wards. In-patients enjoy 24-hour uninterrupted power supply and borehole treated water. 24-hour internet service is also available for patients with portable computers/handheld PCs.
Read more ...
Our practice has seen an immense growth in consultation of geriatric patients over the years and has developed a wealth of knowledge and expertise in the management of their peculiar problems.
We provide geriatric services in an atmosphere that ensures the gentle and empathetic
Read more ...
Electrocardiography
Through a growing online access to local and international consultants, we provide off-site specialist diagnosis and reporting of ECG tracings for our clients.
Ultrasonography
We provide ultrasound services with 3-dimensional output and
Read more ...